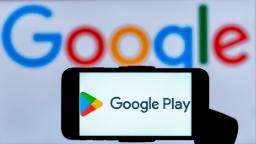 A US judge plans to free Google from having to defend against a class action by 21 million consumers who claimed it violated federal antitrust law by overcharging them in its Google Play app store.
Monday's decision by US District Judge James Donato in San Francisco could significantly reduce damages that Google, a unit of Alphabet, might owe over the distribution of Android mobile applications.
Consumers claimed they would have paid less for apps and enjoyed expanded choice but for Google's alleged monopoly. Google has denied wrongdoing.
Donato said his Nov. 2022 class certification order should be thrown out because his decision, also announced Monday, not to let an economist testify as an expert witness for the consumers eliminated an "essential element" of their argument for certification.
The judge said he couldn't decertify the class immediately because Google had been appealing his November order. He directed lawyers for Google and the consumers to try resolving that issue before a Sept. 7 hearing.
The class action included consumers from 12 US states and five territories, who were not part of a similar case against Google brought by various state attorneys general.
Class actions let plaintiffs sue as a group, and potentially obtain larger recoveries at lower cost than if they were forced to sue individually.
Lawyers for the consumers did not immediately respond to requests for comment. Google and its lawyers did not immediately respond to similar requests.
The case is part of wide-ranging antitrust litigation that includes 38 states and the District of Columbia, and companies including Epic Games and Match Group.
The case is In re Google Play Store Antitrust Litigation, US District Court, Northern District of California, No. 21-md-02981.