Raven-Symoné is opening up about a health complication she suffered from undergoing multiple cosmetic procedures as a minor.
"I had two breast reductions and lipo before I turned 18," she revealed during a recent episode of "The Best Podcast Ever with Raven and Miranda." (She starts talking about it around the 21-minute mark in the episode.)
Raven-Symoné, who was starring in the hit Disney Channel show "That's So Raven" at the time, said her dad influenced her to go under the knife when she was being shamed for her weight.
"There was paperwork involved," she recalled. "My dad suggested strongly that I should get my breasts reduced."
"He was like, 'So you don't feel bad, is there anything that you want?' I was like, 'Yeah, if I get lipo, will people stop calling me fat?'" she said.
The "Cheetah Girls" star coined the experience a "twofer," adding, "It was just a mess, just being that young and the pain of it all."
Raven-Symoné, now 37, said that she experienced a seizure as a result of the procedure.
"That first one I had, I actually had a seizure when I woke up from the surgery. And I remember waking up and seeing everything … and then I just started to have this dry mouth and couldn't breathe, and then I went back under and they were like, 'Oh yeah, you had a seizure,'" she shared.
The former "The View" host said she doesn't remember much about the incident because she "disassociated" while she healed, but admitted that it "freaks her out a bit" that she still has no clue what actually caused the seizure.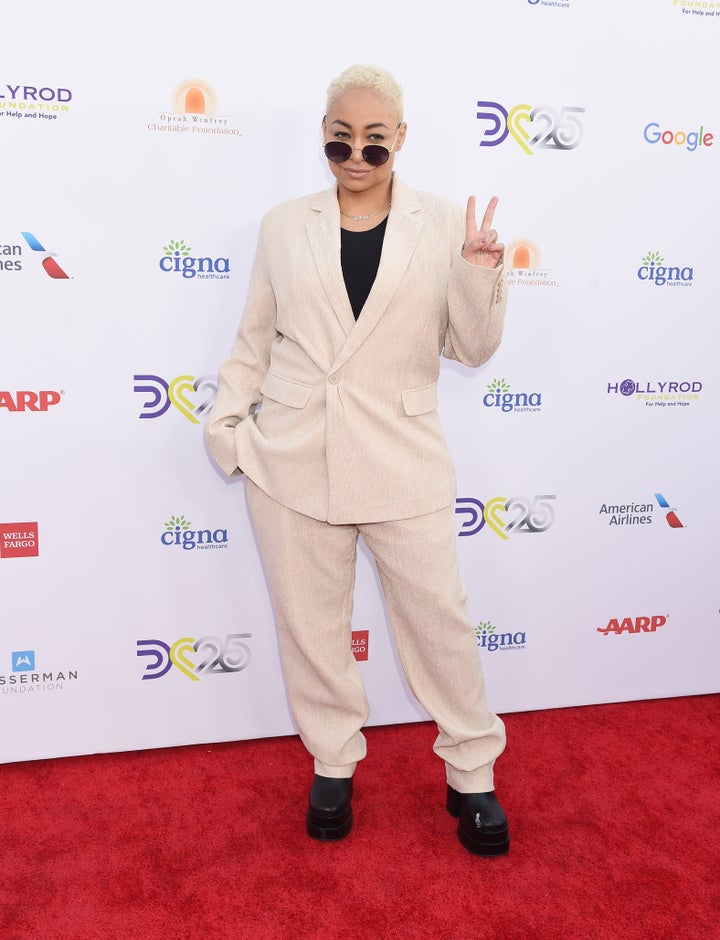 Raven-Symoné, who said that she has "scar tissue to this day" after undergoing a second breast reduction due to weight gain after the first procedure, encouraged women to wait until their bodies finish developing before altering their appearance and to seek therapy.
Elsewhere in the episode, she admitted she doesn't "regret" getting work done as she pondered whether her decision prevented her breasts from "hanging to her ankles" and growing to a size double Z cup.
"I don't know if I regret it because they grew back not to that big of a size," she explained.
While reuniting with her past co-hosts on "The View" back in March 2022, Raven-Symoné revealed that she lost 40 pounds by avoiding sugar thanks to her wife and podcast co-host, Miranda Pearman-Maday, whom she married in June 2020.
"When I ended this show and I started 'Raven's Home' I was 210 pounds. I am now 170," she said of her weight loss journey.
"What made me want to change was her," Raven-Symoné said, nodding to Pearman-Maday, who sat next to her during her appearance on the show. "I want to be here for her as long as I can, and I found out some numbers at the doctor that were not pleasant for someone in my age bracket, or any age bracket, to be honest with you."
She added: "With her help and guidance and love and fantastic cooking skills, which everyone here knows, she helped me kick sugar. And I say kick sugar because it is an addictive drug. I was addicted to it in wheat form, in regular form, and it's out of my system."