It seems Jessica Chastain and Oscar Isaac needed a little friendship time-out.
In an interview published in Vanity Fair Tuesday — and recorded for its accompanying podcast "Little Gold Men" — Chastain said that her relationship with Isaac, who has been a close pal since they attended Juilliard Drama School together, was a bit strained after filming the HBO mini-series "Scenes from a Marriage" that was released in 2021.
"I mean, 'Scenes From a Marriage' was very tough. And I love Oscar [Isaac], but the reality is, our friendship has never quite been the same," she said with a laugh (which you can hear 23 minutes into the most recent podcast episode).
"I think that's probably healthy," the podcast's host retorted, referring to the mini-series' extremely tense scenes.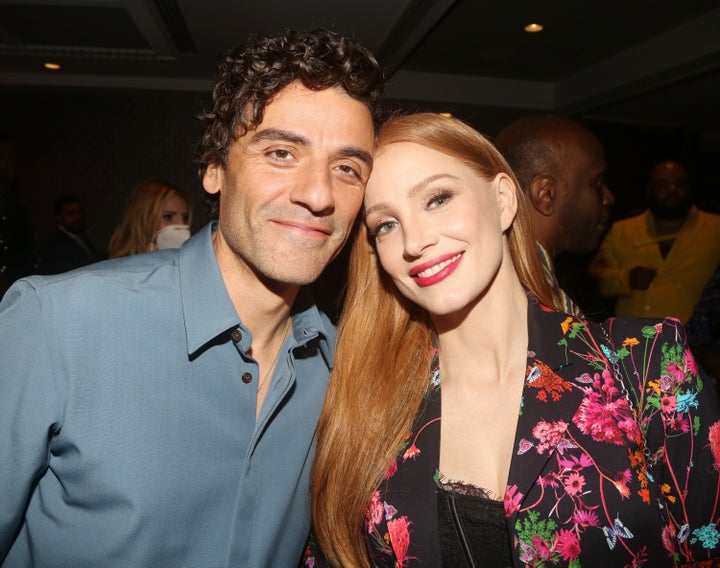 "Yes!" Chastain said with a giggle. "We will be, we're going to be OK. But after that, I was like, I need a little bit of a breather. There was so much 'I love you, I hate you' in that series. It was tough."
Chastain told "Today" in 2021 while promoting the mini-series that she and Isaac would get under each other's skin during filming because they knew how to push each other's buttons.
"We've been friends for more than half our lives and we know so much about each other," the "George & Tammy" star said at the time. "So we know how to make each other laugh without even saying anything. We can almost read each other's minds, but [it] also means we could hurt each other really strongly. In the scenes, we would know how to get to the other one."
Chastain added: "Sometimes before action, I would turn to Oscar, who plays the main caregiver of our child, and be like, 'The house looks really really messy. Why didn't you clean it?' And he was like, 'Grrrr.' We know how to dig in."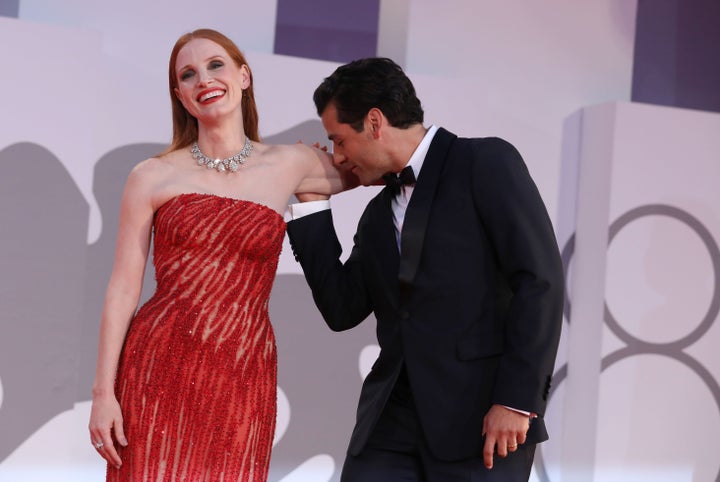 The news that the two aren't spending as much time together may be a bummer for a lot of their fans — especially considering their extremely steamy red carpet moment from the 2021 Venice Film Festival. (It should be noted that both actors are married to other people.)
A viral slow-motion video captured Isaac caressing Chastain, kissing her arm and gazing into her eyes while she cupped his face.
Chastain told "Today" that the moment was not that sexy in real time, and that Isaac's face ended up "in my armpit." But she also had a theory as to why fans got all hot and bothered about their interaction.
"Let me just say, though, this is a slow-motion video, and everybody is super sexy in slow motion," Chastain said.
She later pointed out that the moment happened around the COVID-19 lockdown.
"We have all been locked in our houses for so long. When this video went viral, I was like, people just need to see people touch and hold each other."