Khloé Kardashian is missing the days when her appearance wasn't a trending topic on social media.
In a truly painful and unsettling scene in the most recent episode of her family's Hulu reality show, "The Kardashians," the co-founder of the Good American fashion brand appears not only to be a victim of diet and beauty culture but also a proponent of fatphobia.
In the scene, Khloé tells two of her sisters, Kourtney Kardashian and Kylie Jenner, that she "accumulated" all of her insecurities "from other people."
"I had the most confidence," Khloé emphasizes about her self-esteem before her family became famous on the massively popular reality series "Keeping Up With the Kardashians," which aired on the E! network from 2007 to 2021.
"I was chubby and in a skintight body-con dress. You couldn't tell me otherwise," Khloé continued. "Society gave me insecurities."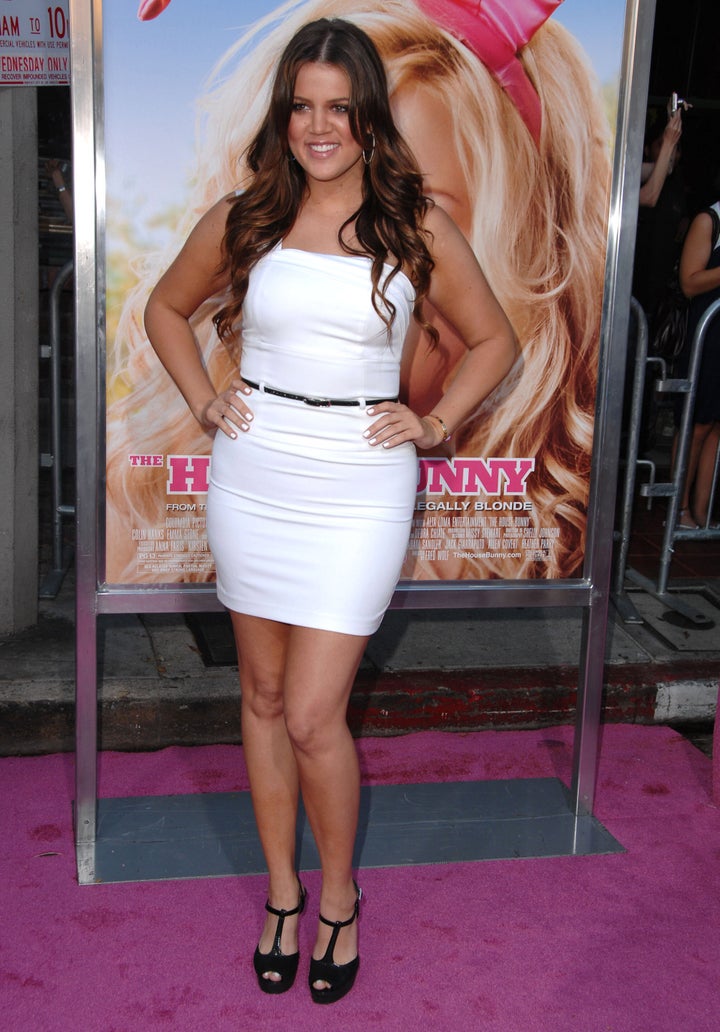 In an attempt to soothe her sister, Kourtney responded to Khloé's confession by saying she was never "chubby." This, however, just prompted Khloé to put her insecurities on full blast by digging up old photos of herself on her phone and showing them to her sisters as proof that she was once someone less worthy due to her inability to fit into conservative beauty ideals.
"This is chubs," Khloé said, pointing to old tabloid covers of herself. "It's like I'm wearing a fat suit."
(Just to note, there is absolutely nothing wrong with being chubby or fat.)
Khloé's behavior in the scene is difficult to watch but is also a relatively common expression of insecurity among people who have lost weight.
In an essay published by Elle in 2020, titled "Becoming Thin Made Me Fatphobic," the anonymous author admits: "The thinner I got, the more jealous [my thin friends] became, and I felt drunk on the feeling."
The writer then touches on how differently those around her treated her after her weight loss.
"Ex boyfriends started crawling out of the woodwork, my skinny Mum seemed prouder of me. It felt absurd to me, that all I had to do was eat a banana for breakfast and extremely good-looking men would slide into my DMs. Conventionally hot people invited me to parties. I felt powerful, I took selfies, I didn't have to be funny anymore."
The writer then points out that thanks to the validation, she views herself as "better" than those who have a larger body than hers — although it's "not behavior I am proud of."
"Becoming thin made me fatphobic, and that's not something I feel able to openly admit."
She later added: "The process of getting thin taught me to fear putting on weight again."
Kardashian's public life seems to echo this writer's sentiments. She began to shrink her body around 2012 (at least according to an entire Us Weekly article dedicated to her "body evolution published this year) and even hosted a show called "Revenge Body With Khloé Kardashian" from 2017 to 2019, in which she helped fans lose weight in order to seek "revenge" on those who mistreated them when they were bigger.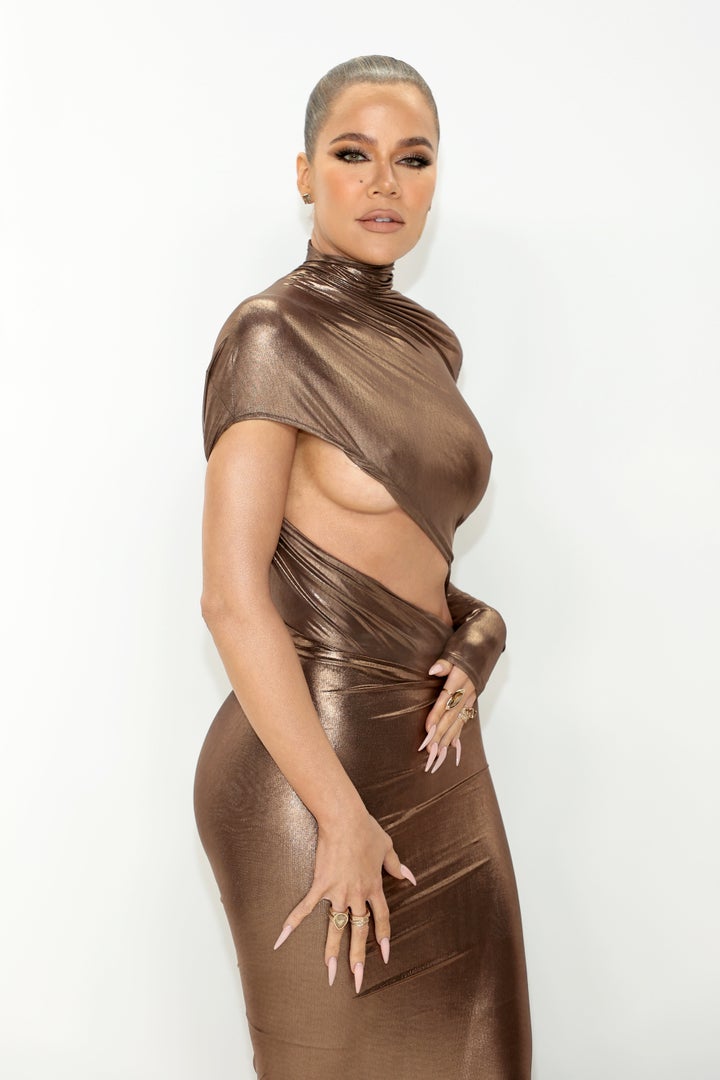 Yet, despite being in a smaller body — and having cosmetic procedures — Khloé still regularly receives scrutiny online for her appearance.
"I've been torn apart, the minute that I've gone on TV, that I didn't look like my sisters so therefore it's not good enough," Khloé said in a confessional during the scene in which she talks about how she used to see herself as chubby. "And then when I started whatever, changing my look — you… get better makeup, you do fillers, you do whatever, I had a nose job, and there's still people constantly bullying you."
"So it's, like, which one is it?" Khloé questioned. "You didn't like me then, you don't like me — you have to do things for yourself."
She concluded by admitting that she's still dealing with all these issues.
"We're still growing and evolving, and it's just unfair, I think, to have so much pressure put on people. I think we're all just trying to do the best we can."