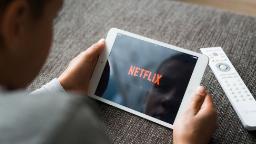 New York
CNN
 — 

Netflix's crackdown on password sharing appears to be paying off.
The streaming giant on Wednesday said it added nearly six million paid subscribers during the three months ending in June, bringing its total to more than 238 million globally.
The company said it has now launched paid sharing — its effort to get users to stop sharing accounts with others for free — in more than 100 countries, after beginning its broad rollout earlier this year. Netflix said revenue in those regions is now higher than before the service launched, and that "sign-ups are already exceeding cancellations."
Netflix's chief financial officer, Spencer Neumann, called the launch of paid sharing Netflix's "primary revenue accelerator in the year" during the company's second quarter earnings call.
"Most of our revenue growth this year is from growth in volume from new paid memberships and that's largely driven by our paid sharing rollout," he said.
The results come at a pivotal moment for Netflix as the streamer looks to boost revenue by restricting password sharing and introducing an ad-supported subscription option while also contending with a fresh challenge: strikes by both the Hollywood actors and writers unions that could impact its future slate of original shows and movies.
Netflix co-CEO Ted Sarandos addressed the strikes on the call Wednesday, saying it was "not the outcome we wanted."
Sarandos also said the company produces "heavily across all kinds of content," pointing to Netflix's investments in unscripted and international content, among others, when asked whether the company might run out of original content if the actors' and writers' strike persists.
"The real point is we need to get the strike to a conclusions so that we can all move forward," he added.
While Netflix's password-sharing clampdown helped boost revenue for the quarter, it still fell just shy of what Wall Street analysts had expected. Netflix posted nearly $8.19 billion in revenue for the quarter, compared to the $8.3 billion Wall Street had projected. It also posted net income of $1.49 billion, up 3% from the same period in the prior year.
"While we've made steady progress this year, we have more work to do to reaccelerate our growth," the company said in a letter to investors about the results. The company noted that subscriptions to its lower priced, ad-supported plan have doubled since the first three months of this year but that "current ad revenue isn't material for Netflix."
Shares of Netflix
(NFLX) fell more than 4% in after-hours trading Wednesday following the results.
Netflix said it expects to post revenue of $8.5 billion in the current quarter, a 7% year-over-year increase but below the nearly $8.7 billion analysts were expecting. The company added that it anticipates paid net additions in the September quarter to be similar to the figure in the June quarter.