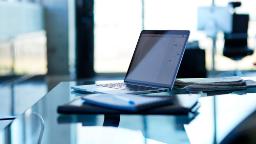 CNN
 — 

Many have raised alarms about the potential for artificial intelligence to displace jobs in the years ahead, but it's already causing upheaval in one industry where workers once seemed invincible: tech.
A small but growing number of tech firms have cited AI as a reason for laying off workers and rethinking new hires in recent months, as Silicon Valley races to adapt to rapid advances in the technology being developed in its own backyard.
Chegg, an education technology company, disclosed in a regulatory filing last month that it was cutting 4% of its workforce, or about 80 employees, "to better position the Company to execute against its AI strategy and to create long-term, sustainable value for its students and investors."
IBM CEO Arvind Krishna said in an interview with Bloomberg in May that the company expects to pause hiring for roles it thinks could be replaced with AI in the coming years. (In a subsequent interview with Barrons, however, Krishna said that he felt his earlier comments were taken out of context and stressed that "AI is going to create more jobs than it takes away.")
And in late April, file-storage service Dropbox said that it was cutting about 16% of its workforce, or about 500 people, also citing AI.
In its most-recent layoffs report, outplacement firm Challenger, Gray & Christmas said 3,900 people were laid off in May due to AI, marking its first time breaking out job cuts based on that factor. All of those cuts occurred in the tech sector, according to the firm.
With these moves, Silicon Valley may not only be leading the charge in developing AI but also offering an early glimpse into how businesses may adapt to those tools. Rather than render entire skill sets obsolete overnight, as some might fear, the more immediate impact of a new crop of AI tools appears to be forcing companies to shift resources to better take advantage of the technology — and placing a premium on workers with AI expertise.
"Over the last few months, AI has captured the world's collective imagination, expanding the potential market for our next generation of AI-powered products more rapidly than any of us could have anticipated," Dropbox CEO Drew Houston wrote in a note to staff announcing the job cuts. "Our next stage of growth requires a different mix of skill sets, particularly in AI and early-stage product development."
In response to a request for comment on how its realignment around AI is playing out, Dropbox directed CNN to its careers page, where it is currently hiring for multiple roles focused on "New AI Initiatives."
Dan Wang, a professor at Columbia Business School, told CNN that AI "will cause organizations to restructure," but also doesn't see it playing out as machines replacing humans just yet.
"AI, as far as I see it, doesn't necessarily replace humans, but rather enhances the work of humans," Wang said. "I think that the kind of competition that we all should be thinking more about is that human specialists will be replaced by human specialists who can take advantage of AI tools."
The AI-driven tech layoffs come amid broader cuts in the industry. Many tech companies have been readjusting to an uncertain economic environment and waning levels of demand for digital services more than three years into the pandemic.
Some 212,294 workers in the tech industry have been laid off in 2023 alone, according to data tracked by Layoffs.fyi, already surpassing the 164,709 recorded in 2022.
But in the shadow of those mass layoffs, the tech industry has also been gripped by an AI fervor and invested heavily in AI talent and tech.
In January, just days after Microsoft announced plans to lay off 10,000 employees as part of broader cost-cutting measures, the company also confirmed it was making a "multibillion dollar" investment into OpenAI, the company behind ChatGPT. And in March, in the same letter to staff Mark Zuckerberg used to announce plans to lay off another 10,000 workers (after cutting 11,000 positions last November), the Meta CEO also outlined plans for investing heavily in AI.
Even software engineers in Silicon Valley who once seemed uniquely in demand now appear to be at risk of losing their jobs, or losing out on salary gains to those with more AI expertise.
Roger Lee, a startup founder who has been tracking tech industry layoffs via his website Layoffs.fyi, also runs Comprehensive.io, which examines job listings and compensation data across some 3,000 tech companies.
Lee told CNN that a recent analysis of data from Comprehensive.io shows the average salary for a senior software engineer specializing in artificial intelligence or machine learning is 12% higher than for those who don't specialize in that area, a data point he dubs "the AI premium." The average salary for a senior software engineer specializing in AI or machine learning has also increased by some 4% since the beginning of the year, whereas the average salary for senior software engineers as a whole has stayed flat, he said.
Lee noted Dropbox as an example of a company offering notably high pay for AI roles, citing a base salary listing of $276,300 to $373,800 for a Principal Machine Learning Engineer role. (By comparison, Comprehensive.io's data puts the current average salary for a senior software engineer at $171,895.)
Those looking to thrive in the tech industry and beyond may need to brush up on their AI skills.
Wang, the professor at Columbia Business School, told CNN that starting this past spring semester, he began requiring his students to familiarize themselves with the new crop of generative AI tools on the market. "That type of exposure I think is absolutely critical for setting themselves up for success and once they graduate," Wang said.
It's not that everyone needs to become AI specialists, Wang added, but rather that workers should know how to use AI tools to become more efficient at whatever they're doing.
"That's where the kind of a battleground for talent is really shifting," Wang said, "as differentiation in terms of talent comes from creative and effective ways to integrate AI into daily tasks."