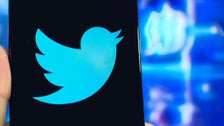 Elon Musk announced on Saturday that Twitter is putting "temporary limits" on the number of posts users can read per day, with restrictions depending on account status.
Accounts that have been "verified" on the platform will be allowed to read 8,000 posts per day, tweeted Musk, who owns the site. Unverified accounts will be limited to 800 posts per day. On the most restrictive end, newly registered unverified accounts will be limited to only 400 posts per day. Users could be locked out of their accounts if they exceed their limits, The Associated Press reported.
The numbers reflect an amendment to limits that Musk set earlier Saturday, when he initially restricted the number of read posts per day to 6,000 for verified accounts, 600 for unverified accounts and 300 for newly registered unverified accounts.
The announcement came after thousands of Twitter users reported issues when trying to access the app Saturday. According to CNBC, users received error messages that said "Rate limit exceeded" or "Cannot retrieve tweets" when trying to open Twitter or post content via its website and mobile app.
This is not the first significant issue that users of the platform have faced in recent months. In February, Twitter crashed at least four times, followed by users receiving error messages when trying to load the site or view links in the app in March.
Musk did not say how long the temporary limits would be enforced, but he said in a tweet Saturday that they were launched to "address extreme levels of data scraping & system manipulation." On Friday, he also restricted access to Twitter content for those without an account, citing similar reasons.
Since acquiring Twitter in October, Musk has made a series of changes to the platform, including stripping accounts of their "legacy" verified statuses in favor of the paid Twitter Blue program. About 5,500 people have been laid off from the company since October, with many suggesting that this has contributed to a deterioration in the platform's reliability.