Nanit Best Sellers Bundle

The world of baby products is both exciting and terrifying. I spent months agonizing over my now 13-month-old's baby registry. I researched nearly every product to death, looking for unbiased reviews, analyzing articles and wondering if I made the right choices in the end.
Baby products can be pricey, especially when it comes to baby monitors. While the audio Playskool baby monitor my parents bought in the late 1980s is still working to this day, technology has given today's expecting parents more options than ever.
A basic video monitor can cost as little as $50, but many parents are now turning to feature-packed Wi-Fi monitors with hefty price tags.
While we have already tested dozens of baby monitors, more options can create an even bigger headache for parents seeking specific features, such as breath-tracking and video recordings.
In the final weeks before my second child's birth, I put the popular Nanit Pro Smart Wi-Fi Baby Monitor Bundle
(available at Nanit)

through its paces to see if it's worth the investment.
About the Nanit Pro Smart Wi-Fi Baby Monitor bundle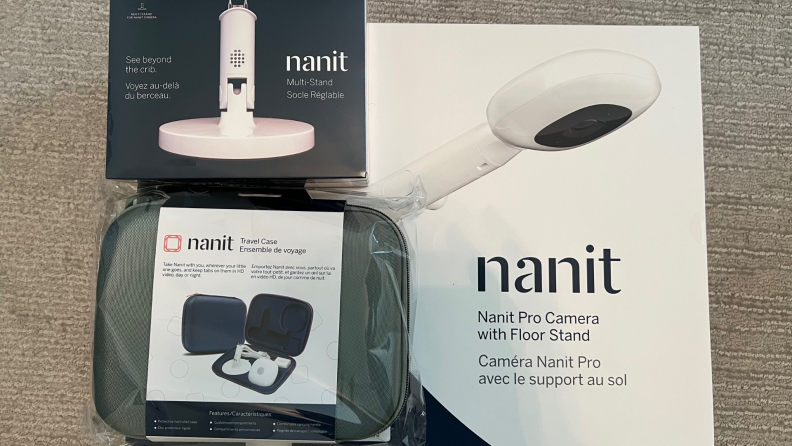 I received Nanit's Best Sellers Bundle, which comes with a wall stand to hold the camera, a flex stand for travel, a wearable breathing band, and a travel case. You can also purchase the Nanit Pro Camera on its own.
Video quality 1080p HD
Alerts: Sound, motion
Mount: Flex stand, floor stand, or wall mount
Special features: Sleep tracking, sensor-free breathing monitoring
What we like
Setup is easy and the app is packed with features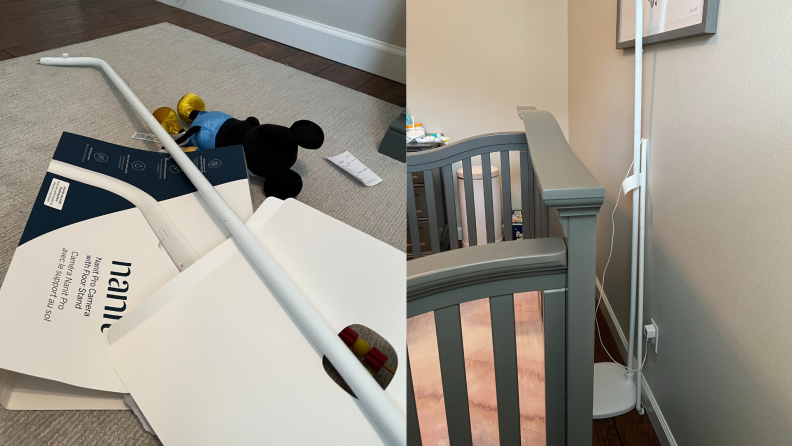 For parents who love data and want a little extra peace of mind, especially in those first few months when infants are at high risk of Sudden Infant Death Syndrome (SIDS), the Nanit's wearables can produce a treasure trove of information.
It must be said that the American Academy of Pediatrics' 2022 Safe Sleep Guidelines are very clear that there is "no data" that commercial devices that monitor infant vital signs reduce SIDS."
Due to my daughter's age, I was unable to test the Nanit Breathing Band, which counts breaths per minute, then sends real-time alerts to the camera and the app.
On Nanit's website, parents can also purchase wearables for older babies and toddlers, such as sleep sacks and pajamas.
Nanit does spell it out on its own website that its devices are meant to help you understand your baby's sleep patterns and not to diagnose SIDS. Nanit is very clear that any of its wearables must be positioned correctly for the most accurate readings.
While the ability to see breathing patterns can help ease parents' fears when infants are just transitioning from bassinet to crib or newly rolling, wearables can also trigger false alarms and put parents on edge.
An informal survey of friends and family revealed that many of them do not use the Nanit's wearables to monitor breathing, even if they purchased them with their camera.
For higher-tier subscriptions, parents can view advanced analytics, such as head position and sleep position, and even get customized sleep training suggestions (currently in beta mode). The company also sells smart sheets that can track baby's growth.
It is questionable if parents need any of this information at all. The first year of parenthood is overwhelming enough already. The sleep realm is crowded with different programs and products, all promising to get babies to sleep through the night.
In the case of the Nanit, too much data can keep parents up at night, while they think they are doing whatever it takes to get some shut-eye.
Its subscription ends after a year
Insights Basic, the year-long subscription that is activated upon setup, becomes a paid service after a year. The most basic data of when the baby falls asleep or wakes up, along with video clips, completely disappear.
There is only app access for two people. That can be an issue for parents who rely on other caregivers to consistently watch their baby. If Grandma comes over to watch the baby three times a week, she is unable to obtain her own account, unless parents upgrade to Insights Premium for $10 per month.
Without a subscription, the Nanit becomes just a very expensive Wi-Fi video monitor.
How does the Nanit Pro stack up against the Miku Pro?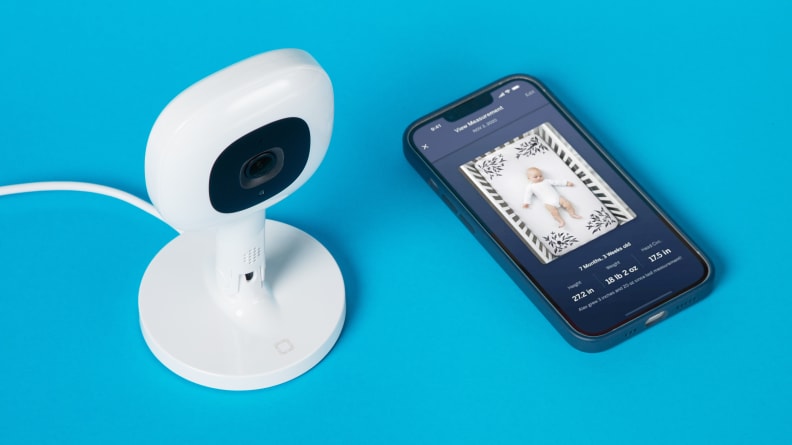 For parents considering a smart monitor, Nanit vs. Miku is one of the biggest points of research.
I've been using the Miku Pro for a year now. The convenience of a baby monitor on my phone is a must. The monitors perform similar functions, offer high-resolution views of the crib and can operate in the background of a smartphone, but there are some major differences between the two monitors.
The biggest reason I chose the Miku in the first place is how it tracks breathing. Miku does not require wearables and instead relies on the camera to measure breaths in 15-second intervals. The idea of wearables made me nervous before my daughter's birth and still does to this day.
While I've never considered breath-tracking completely accurate, the Miku eased my mind a little when my daughter started rolling over at nearly 4 months old.
The Miku setup is more finicky than the Nanit, but the quality of the Miku stand is better. It is more compact, and unlike the Nanit, it does not leave a large gap between the back of the crib and the wall because it slides under cribs with shorter clearance. The Miku also does not require a separate stand for travel, compared to Nanit's Flex Stand.
The Miku floor stand and camera bundle is $100 more than the same Nanit package.
Unlike the Nanit, the Miku does not require a subscription to see captured video and statistics, which is perhaps its largest advantage. The Miku allows parents to see the duration of the nap or overnight sleep in real-time, along with breathing statistics. The Nanit can go longer than 20 minutes without updating how long the baby has been asleep, or how long it has been since a caregiver last attended to the baby.
The Miku does not connect to Amazon, Alexa or Google Home and does not have any picture-in-picture features, like the Nanit.
For parents about to have two under two like me, the Nanit's split-screen feature allows simultaneous monitoring of both children, which is a massive advantage. The Miku requires parents to toggle between cameras.
Miku's reliability is in question at the time of this article's publication. A firmware update between November 2022 and April 2023 rendered my daughter's monitor unresponsive. The company is now replacing them for free. The company issued a second replacement camera, after the first camera I received was unable to pair.
On the flip side, I was impressed that Nanit performed an overnight update without any loss in connection to the live feed of my daughter.
Should you buy the Nanit Pro Smart Wi-Fi Baby Monitor bundle?
Yes, it's one of the best smart baby monitors on the market
After spending a few weeks with the Nanit, I can conclude it is one of the best smart baby monitors on the market, despite some add-ons that may not just be unnecessary, but expensive.
With easy setup, a user-friendly app and basic subscription features that provide must-have information to parents, the Nanit provides value most in that first year of life.
For parents looking for peace of mind with breath-monitoring, plan to have two under two, and want to keep an eye on the baby from their phone or a smart device, the Nanit's versatility is where it truly shines.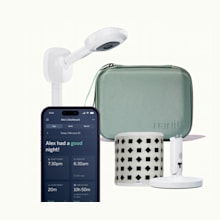 Nanit Best Sellers Bundle
The Nanit Best Sellers Bundle brings peace of mind to new parents with premium features like sleep analysis, video history, breathing motion monitoring and much more.
Buy now at Nanit
The product experts at Reviewed have all your shopping needs covered. Follow Reviewed on Facebook, Twitter, Instagram, TikTok or Flipboard for the latest deals, product reviews, and more.
Prices were accurate at the time this article was published but may change over time.