Jennifer Lawrence wants Liam Hemsworth to "get over it."
Though fans of the attractive actors were presumably delighted to see them kiss in 2014′s "The Hunger Games: Mockingjay — Part 1," Hemsworth was anything but. The Australian famously revealed as much on "The Tonight Show" that year.
"Any time I had to kiss Jennifer was pretty uncomfortable," Hemsworth told host Jimmy Fallon.
"When you look at it on the outside, it looks like a great picture," he continued. "She's one of my best friends. I love her. But if we had a kissing scene, she would make a point of eating garlic or tuna fish or something that was disgusting."
Lawrence, who is currently promoting the R-rated sex comedy "No Hard Feelings," addressed her former co-star's claim on Thursday's episode of the online show "Hot Ones."
"It was not intentional," she told host Sean Evans through rather revealing laughter. "It was just what I was eating, and then we'd kiss. He should just get over it."
The actors' decade-spanning gibes seem to be nothing but playful banter, however. Lawrence previously praised Hemsworth in an interview with Nylon in 2014, saying that he "taught me how to be fair and to stand up for myself."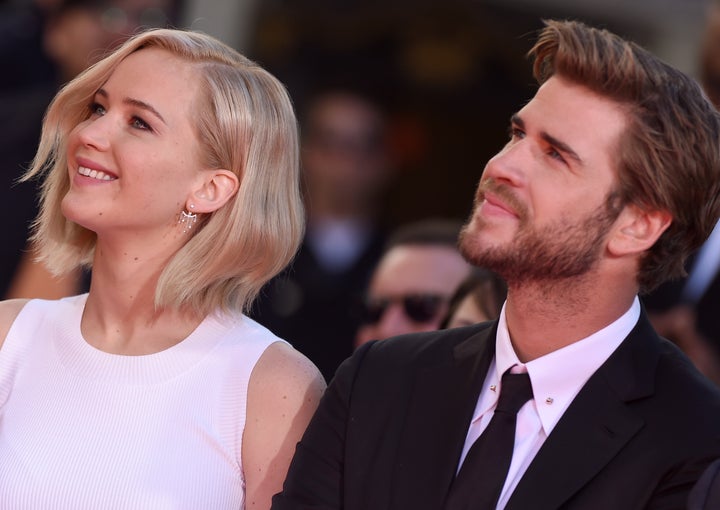 "I'm a wimp about standing up for myself and Liam is always fair," she told the outlet. "He's always on time, he's always doing his job, and he's good about making sure that things stay fair. He's teaching me to toughen up a little bit. That was important, I need that."
Lawrence also told Nylon that she never expected to "have a man this good-looking ever be my best friend."
The two certainly appeared to form a close bond as their "Hunger Games" fame skyrocketed.
"The boys and I would always go back to our hotel and just drink whiskey and get stoned," Lawrence told The New York Times last year about Hemsworth and fellow "Hunger Games" actor Josh Hutcherson.
"I don't do it anymore, I'm a mom!" she was quick to add.
The Kentucky native welcomed her first child earlier in 2022 following her marriage to art gallery director Cooke Maroney in 2019. (Hopefully she's easing up on the garlic these days, for Maroney's sake.)