Carlos Santana said he has forgiven the man who sexually abused him as a child.
"I learned to look at everyone who ever went out of their way to hurt me, demean me or make me feel like less, like they're 5 or 6 years old, and I'm able to look at them with understanding and compassion," Santana, 75, told People in an interview published Thursday, days before the Tribeca Film Festival premiere of his new documentary "Carlos," which sheds new light on his personal life and career.
"This person who abused me sexually, instead of sending him to hell forever, I visualized him like a child, and behind him there was a lot of light," he continued. "So I can send him to the light or send him to hell knowing that if I send him to hell, I'm also going with him."
"But if I send him to the light," added Santana, "then I'm going to go with him also."
The Mexican-born guitarist told Rolling Stone in 2000 he was abused "almost every day" from age 10 to 12. Santana told The Guardian in 2014 his abuser was an American who routinely crossed the border and gained his trust with gifts.
Santana said it finally stopped when he fell in love with a girl and his abuser became too jealous to continue.
"If you open your hands" and "let it go," Santana told People, he was able to be free of the shame he felt.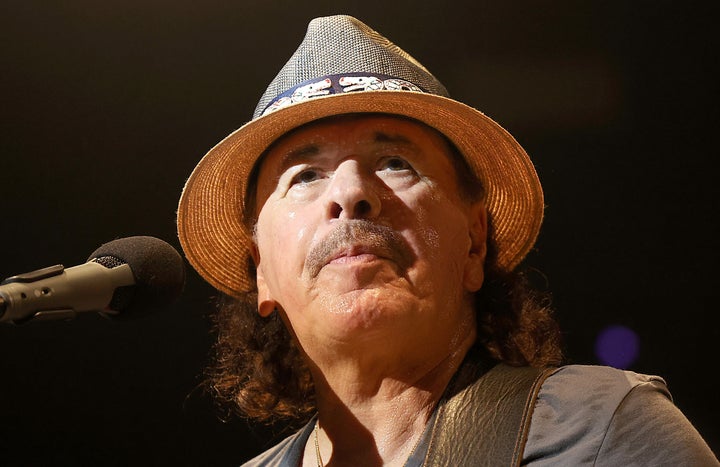 "All the times I was angry with the original band or with my wife, till '95, it was all of that," he told Rolling Stone in 2000. "I have learned to convert all this energy now into something productive and creative. At the time … I didn't have a way to express it and crystallize it and heal it."
"It's just fuel now," he continued. "You use it to do something creative with."
Santana, a father of three, told People "there's still a 7-year-old Carlos in me" that wakes up excited every day.
Need help? Visit RAINN's National Sexual Assault Online Hotline or the National Sexual Violence Resource Center's website.