Editor's Note: The CNN Original Series "The 2010s" looks back at a turbulent era marked by extraordinary political and social upheaval. New episodes air at 9 p.m. ET/PT Sundays.


CNN
 — 

When thousands of Egyptians marched through the streets during the Arab Spring of 2011, they had a tool at their disposal that earlier social movements didn't: Twitter.
A key group of activists used the platform to form networks and organize protests against the authoritarian regime, while many more demonstrators used it to disseminate information and images from the ground for the rest of the world to see. Months later, organizers from the Occupy Wall Street movement took to Twitter to coordinate protests in New York and beyond.
Twitter fostered public conversation around the Black Lives Matter movement after the 2014 police killing of Michael Brown in Ferguson, Missouri, and again after the 2020 police killing of George Floyd. It amplified #MeToo in the aftermath of the sexual assault allegations against Hollywood producer Harvey Weinstein, and catapulted other revolutionary movements around the world to global attention.
"You can't underestimate the impact of Twitter to social movements," Amara Enyia, manager of policy and research for the Movement for Black Lives, told CNN.
Twitter has often been heralded as a democratizing force, bringing previously marginalized voices to the forefront and giving the public a platform to demand accountability from leaders. (It has also enabled the spread of misinformation, extremist ideas and abusive content.)
But since Elon Musk acquired Twitter last year and the platform plunged into chaos, some organizers and digital media experts have been bracing for the impact that his controversial policy changes and mass layoffs may have on social movements going forward.
Though Twitter has often been referred to as a public square, some of Musk's recent moves challenge that description.
Through Twitter, organizers and political groups have had a level of direct access to policymakers and leaders that wouldn't have been possible in person, said Rachel Kuo, an assistant professor of media and cinema studies at the University of Illinois, Urbana-Champaign. Verified activists were able to promote certain messages that the algorithm then pushed to the top of users' feeds, organizers could launch campaigns that caught the attention of high-profile figures and the public could follow along for real-time updates.
"There are now issues in how people see Twitter as a source of information and a source of political community," said Kuo, whose research focuses on race, social movements and digital technologies. "It isn't seen in the same way anymore."
Musk upended traditional Twitter verification and turned it into a pay-for-play system, leading to the impersonation of government accounts and the spread of fake images. For organizers who opt not to pay the monthly subscription fee for a blue check, that also means a loss of credibility and visibility, Kuo added.
Twitter, which has cut much of its public relations team under Musk, did not respond to a request for comment.
Twitter's role in information-sharing has been disrupted in other ways, too.
The platform has been plagued by technical glitches after mass layoffs and departures at the company, frustrating many users. People have also reported that the "for you" timeline is showing them content they aren't interested in.
As a result of these issues and others, some are leaving Twitter altogether – more than 32 million users are projected to exit the platform in the two years following Musk's takeover, according to a December 2022 forecast from the market research agency Insider Intelligence. (Twitter reported having 238 million monetizable daily active users last year before Musk acquired it.)
With fewer people on Twitter, the platform becomes less centralized and the information landscape more fractured, said Sarah Aoun, a privacy and security researcher who works on cybersecurity for the Movement for Black Lives. That makes it harder for activists to connect, exchange tactics and build solidarity in the way they once did.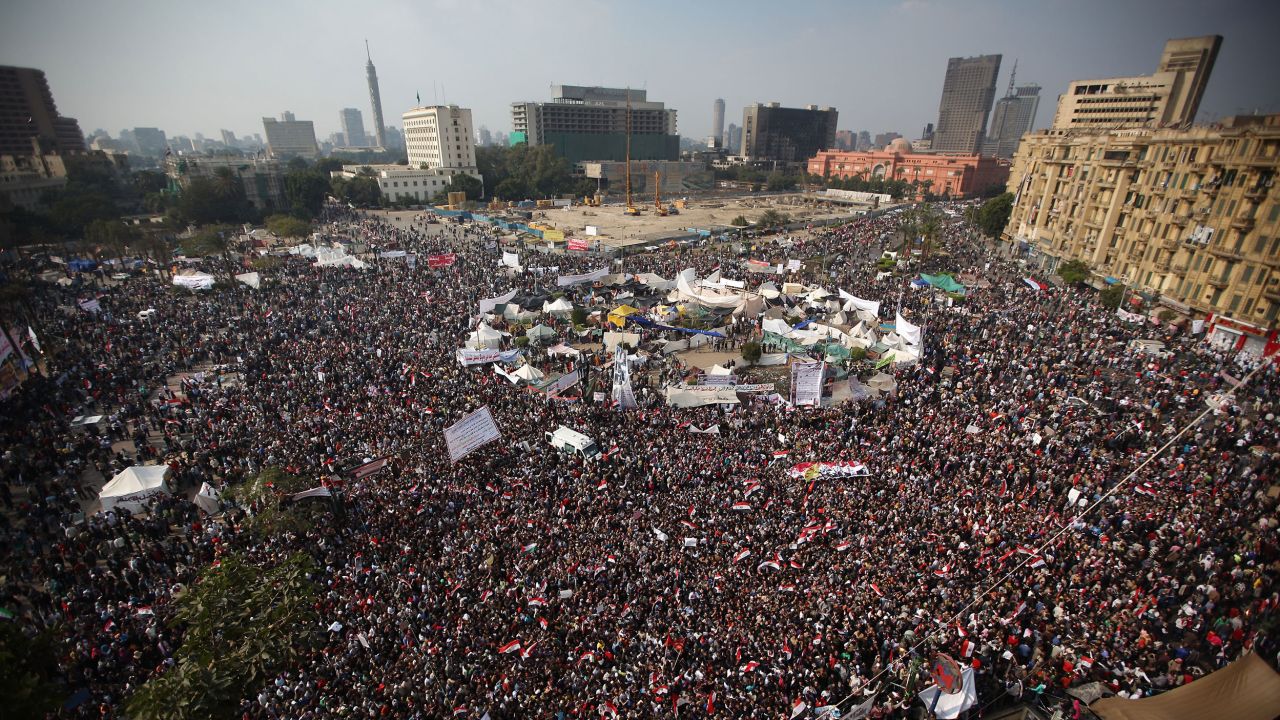 Musk's approach to content moderation has also made Twitter a more hostile environment, Aoun said. Twitter has never been a completely safe space for marginalized voices – women, people of color, LGBTQ people and other vulnerable groups have long been targets of online harassment and abuse – but reports from the Center for Countering Digital Hate and Anti-Defamation League indicate an increase in hate speech on the platform under Musk's leadership. (Musk has previously pushed back at that characterization by focusing on a different metric.)
Some are also disillusioned over Musk's decision to reinstate users who were previously suspended for violating the platform's rules, including former President Donald Trump and GOP Rep. Marjorie Taylor Greene.
"The lack of verification, the mass exodus, the inability to coordinate the way that we used to be able to coordinate and the content moderation (gutting) makes it a very difficult platform to be on at the moment," Aoun said.
Musk has stepped back as Twitter's CEO, a role now held by former NBCUniversal marketing executive Linda Yaccarino. But he will maintain significant control over the platform as the company's owner, executive chairman and chief technology officer.
The changes at Twitter have prompted some activists and organizers to reassess their relationships with the platform.
Rich Wallace, executive director of the Chicago-based organization Equity and Transformation (EAT), said that previously, he used to see robust engagement on tweets about social injustice or racial inequity, whether it was from those who agreed with him or didn't. Now, he finds that substantive posts barely get traction as opposed to tweets he considers more mundane.
Wallace said his organization, which seeks to build social and economic equity for Black workers in the informal economy, still shares information about community events on Twitter, but the potential to find new allies or engage in meaningful conversation on the platform is largely a thing of the past.
Twitter is no longer a space for education and community building that it once was, Wallace said. It's a shift in how he once viewed the platform, but he isn't especially concerned. For his organization, it simply means a re-emphasis on the grassroots, in-person work they were already doing.
"As organizers, we've been creative in how we organize around barriers," he said. "This is just one of the newer barriers that we have to assess and organize through."
As Kuo sees it, the ways that the changes at Twitter will affect organizing and activism will vary widely. Hyperlocal community organizers or those who work with populations that don't speak English aren't typically using Twitter in their day-to-day work, and so the recent shifts likely won't affect them drastically. But she predicts that mid-to-large nonprofit organizations with communications staff might be rethinking their strategy on the platform.
"It's very dependent on organizational structure, form, strategies for change and political vision," Kuo said.
Enyia said that on a personal level, she finds that she's engaging with people on Twitter less often and moreso using the platform to keep up with news. But in her advocacy work with the Movement for Black Lives, it remains an important tool.
"For us, its utility is in the fact that it creates more access points to our policy platform, to the issues that we're advocating on," she said. "And in that regard, it's still very, very useful."
When Musk first took over Twitter, some organizers and activists flocked to other alternatives, such as Mastodon or Bluesky (an app backed by Twitter co-founder and former CEO Jack Dorsey).
Neither appears to be fulfilling the same purpose that Twitter once did, Aoun and others said. Mastodon and Bluesky are decentralized and fewer people are using them, making it more difficult to build community. And while their numbers are growing, they're still far smaller than Twitter.
In the case of Mastodon, there are privacy and security issues that concern some activists. Because the social network allows users to join different servers run by various groups and individuals, Aoun said "the privacy, security and content moderation is basically as good as the person behind the server." Twitter – at least before Musk took over – had dedicated privacy and security teams, offering more transparency about how their systems worked.
Some activists are using popular social networks such as Instagram and TikTok, but the visual nature of those platforms versus the text-based medium of Twitter changes how people are able to interact and engage with each other, Kuo said.
Twitter has been an incredibly powerful tool for social movements, Enyia said. But ultimately, the platform is just that – a tool.
"There is no panacea for just the nuts and bolts work that it takes to meet people, to engage people, to organize and talk to people," Enyia said. "So even if we recognize that social media is a tool, we don't put all of our eggs in that basket."
Social media platforms come and go, and the same could happen to Twitter. So while Enyia's organization continues to use the platform for its own ends, it's prepared for a reality in which Twitter is less relevant.
"We have to stay on top of it to make sure that the tools are serving their purpose as it relates to our work," Enyia said. "But then we have to be ready to evolve or to move on or to adapt to different tools when it becomes clear that that's the direction we have to go."