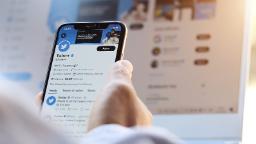 Washington
CNN
 — 

Twitter unveiled a new data access tier on Thursday aimed at attracting startups, after its decision to erect a paywall for developers and researchers prompted widespread backlash. But the new tier already has some describing it as "too little, too late."
The new paid tier, which the company calls "Pro," costs $5,000 per month and allows subscribers to retrieve one million tweets a month, the company announced. The offering also allows for the monthly posting of up to 300,000 automated tweets.
Under owner Elon Musk, Twitter has been racing to find new ways to boost revenue to offset declines from an exodus of advertisers and to help recoup the billions he spent buying the company.
But the addition of an intermediate tier between Twitter's Basic and Enterprise tiers reflects pushback from users who have said its plans severely restrict the amount of data that can be accessed or published through Twitter's application programming interface (API). An enterprise plan starts at $42,000 a month and can cost as much as $210,000 a month.
Public institutions such as New York's Metropolitan Transit Authority have made headlines for pulling their real-time service alerts from Twitter over the paywall. The MTA later returned after Twitter backtracked and said eligible government and public service accounts would continue to be able to post automated tweets for free.
But hours after its release, even the new Pro tier is being criticized as still unaffordable for many startups and coming too late to save others that have already shut down because of Twitter's paywall.
The replies to Twitter's announcement are filled with complaints that "the jump to 5k is too much," as one user responded.
"1.66 cents per tweet… I mean, it's cheaper to send emails these days, and it costs 1.66 cents for 280 characters?" came another reply.
"That's cool, but you already killed most Twitter apps by now," another user said. "5K is still too much for most of us. A 1K plan could make sense… but then again it's too late."
Others suggested a $500 per month tier would be "more appropriate."
The new paid tier comes amid a report that Twitter has demanded researchers delete the data they had downloaded from the platform from before the paywall went into effect, unless they agree to pay for an enterprise plan.
Twitter didn't immediately respond to a request for comment.