NFL star Aaron Rodgers is putting away his Packers jersey after 18 seasons.
The veteran quarterback is leaving Green Bay, Wisconsin, for the New York Jets, according to sources close to the trade who spoke to ESPN.
The deal left the Packers with several choice draft picks in exchange for Rodgers.
The Jets' new addition comes with quite a price tag. New York is now responsible for Rodgers's current contract, which guarantees him $59,465,000 a season, along with a bonus.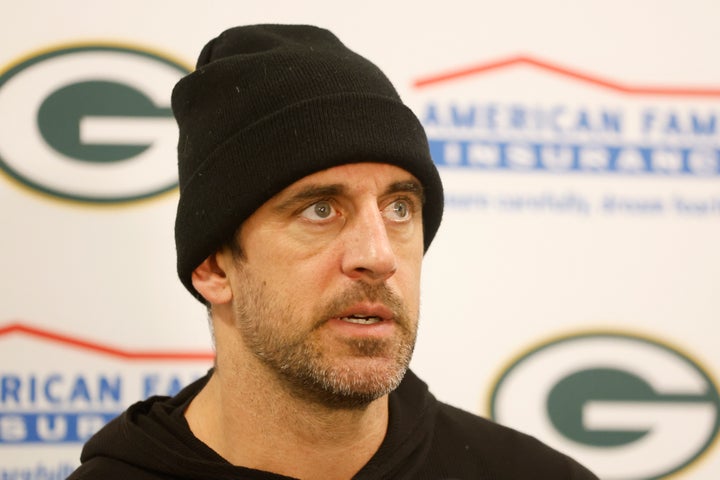 Rodgers's exit signals the end of an era for Green Bay football.
He has been with the Packers since 2005, when he joined the roster as a first-round draft pick.
Over his NFL career, he's picked up four MVP awards, made 10 Pro Bowl teams and even earned the Packers a Super Bowl championship.
Outside of his sporting career, Rodgers has become known for some of his unorthodox approaches to health and wellness.
He reportedly contemplated retirement by taking a four-day, four-night "darkness retreat."
"[It's] an opportunity to do a little self-reflection in some isolation," the football pro told Sirius XM host Pat McAfee in February. "And after that, I feel like I'll be a lot closer to that final, final decision."
Rodgers has also expressed skepticism about COVID-19 vaccinations and claimed he used the antiparasitic drug ivermectin to cure his case of coronavirus.
Earlier this month, Rodgers showed support for anti-vaccine conspiracy theorist Robert F. Kennedy Jr.'s Democratic presidential run on Instagram.